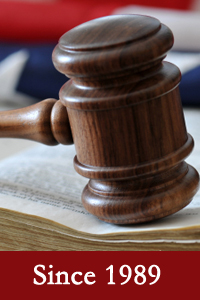 Do I have a legal need?
Fill out this short form and we'll contact you regarding your situation.
About David Crowe, Attorney
I was born in 1961 in Atlanta and grew up in Athens, Georgia. I have been married for over 30 years and have three children. I have practiced law in Athens, Georgia since 1989. I was mentored by a local legend and famous Athens icon, Jim Hudson. I have tried nearly 100 jury trials. I practice in Athens and all surrounding counties, and I handle personal injury cases throughout Georgia. I can be associated on cases throughout the Southeast and the United States and often am in serious cycling injury cases. I am dedicated to my profession, and am enthusiastic about my job and my practice. I represent my clients in an honest, professional, and zealous manner. I believe in fighting for the rights of those who've been trampled on, passed over, or knocked to the ground, both literally and figuratively. When a case is tried to a judge or jury, I fight to win, bottom line.
I graduated from the University of Georgia in 1984 with a B.A. (English Literature). After I graduated, I moved to San Diego to race bikes and attend law school, and I earned my J.D. from California Western in 1988. I was admitted to the State Bar of Georgia in 1989. I continue to pursue my passion for law and remain an avid cyclist.