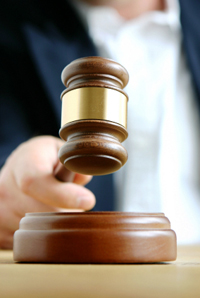 Do I have a legal need?
Fill out this short form and we'll contact you regarding your situation.
Welcome
Welcome to the Law Office of David Crowe website. This website is designed to give you an overview of my practice, and the two areas in which I practice: Personal Injury and Criminal Defense. Both of these areas can and do ultimately end up in jury trials, my forte and my passion. After over 25 years of practicing law, these are the two areas which I personally find the most rewarding, though I have handled many types of various cases, and tried dozens of different types of cases to a jury. You can see some of my results by clicking on the Case Results link.
I have practiced law in Athens, Georgia for over 25 years and have tried approximately 100 jury trials. I have handled hundreds of various types of hearings and non-jury trials associated with cases in each area. I trained for nearly six years at one of the leading trial firms in Georgia, Hudson, Montgomery and Kalivoda. I was taught the right way practice law by the partners at that firm, and mentored by a legend and icon in the legal community, Jim Hudson. I was taught at this firm to be a zealous, hard-nosed, principled, and professional defender of my clients' rights, whether in civil or criminal court. I have a BV rating with Martindale-Hubbell. I am located in the center of downtown Athens, Georgia. Feel free to call to discuss your case. Initial consultations can be done over the phone or in person and are no charge